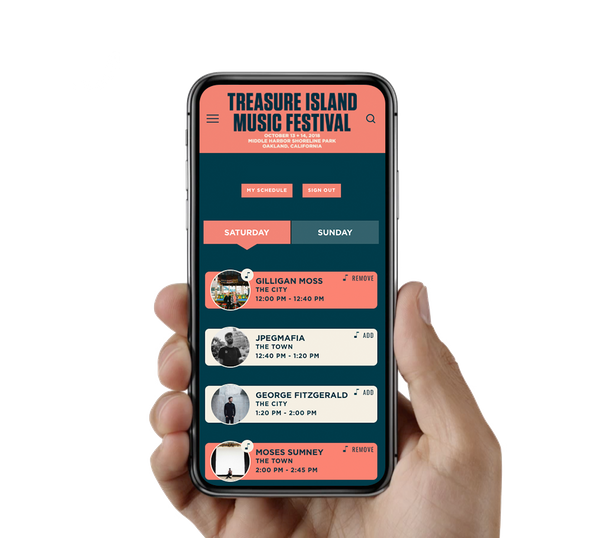 GIVE YOUR FANS WHAT THEY WANT
Build excitement. Create loyal fans. Sell more tickets.
The DoStuff Festival Platform is an interactive festival planning tool that enables users to create custom schedules, discover new music and actively plan their festival experience.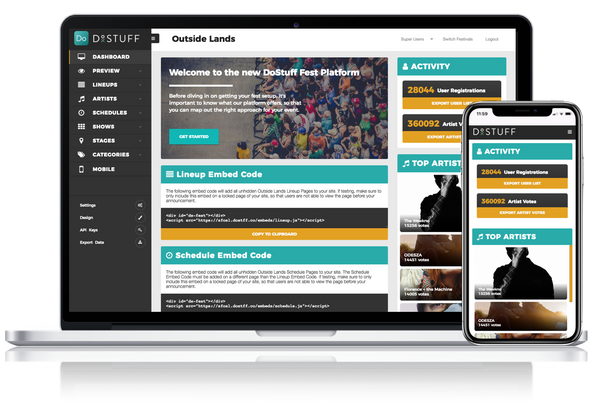 GIVE YOUR TEAM WHAT THEY NEED
Content management made easy. No coding required.
The go-to solution used by many of the world's largest music festivals, the DoStuff Festival Platform puts your employees in total control. Streamline your team's workflow by providing them with a simple interface for managing content, publishing announcements and viewing user interactions.
The DoStuff platform provides our fans with the same sense of music discovery they'd feel at our events, from the moment they visit our websites. Being able to easily build (and quickly update) robust artist pages is a big win for our team, and allowing fans to customize their schedule is a festival must-have!
REQUEST A DEMO
Interested in seeing more? Give us a shout and we'll get back to you shortly.