DoStuff helps people find great experiences in their cities.
We're in 20 cities.
Reaching 21 million people annually.
Driving $1.5 billion in live entertainment spending.
Averaging 5 million monthly uniques across our web, app and social channels.
Connecting daily with 2.4 million email subscribers.
We did badass things with some awesome brands.
We did badass things with some awesome brands.
And brought those brands to the center of local communities' attention.

DoStuff's talented local teams identify unique event ideas and special venues that are incredibly relevant to each market. DoStuff consistently works with us to achieve the objectives of each program - ensuring local influencers attend unique events that align with the brand's messaging. - Hope Helton, Korbel California Champagne
We developed exciting partnerships with some of the best artists in the business.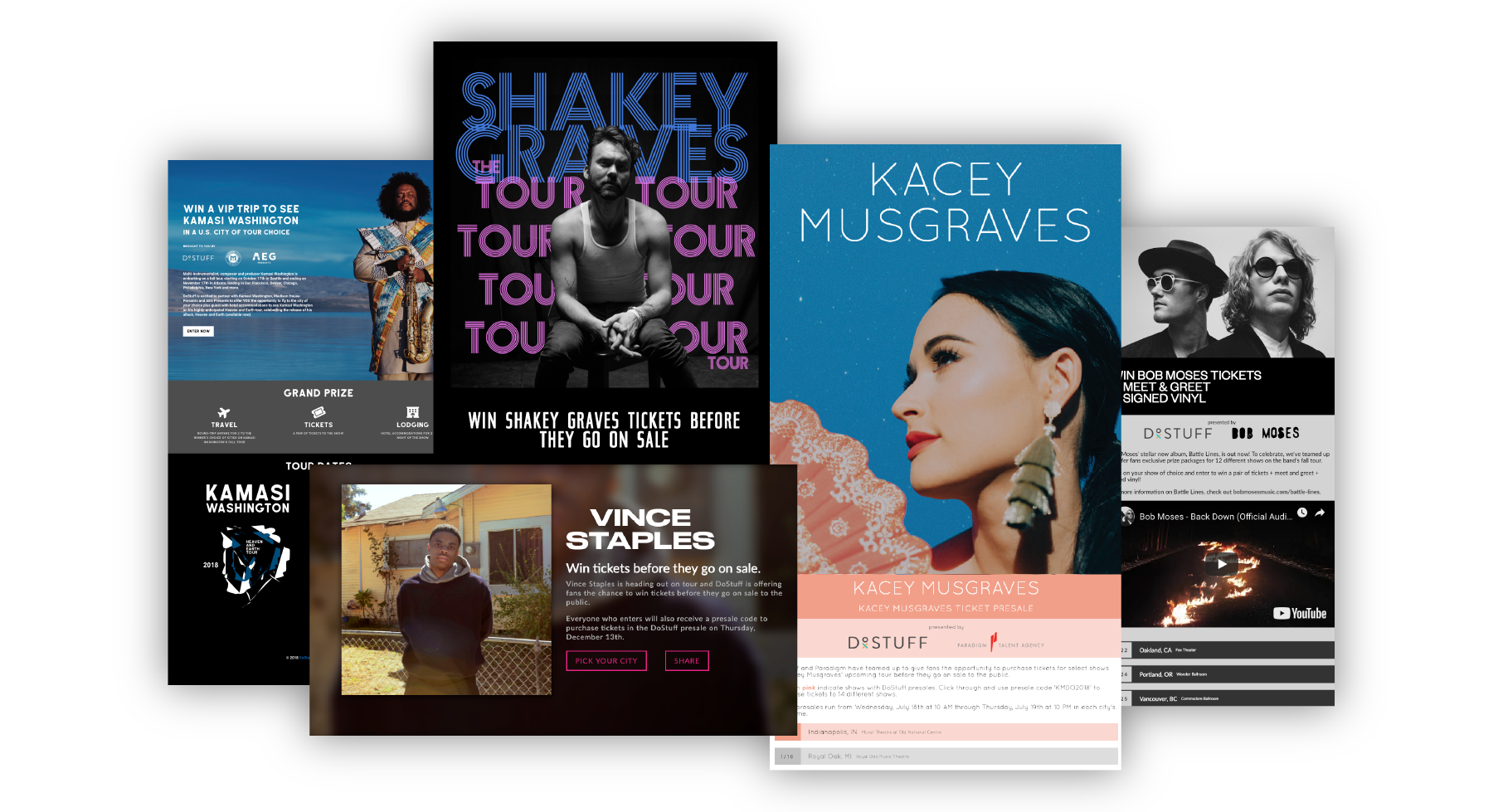 We threw some really awesome parties
We gave away over 32,000 tickets
"You guys rock and take care of true concert goers."
- Hector G.
"Do312 in my mind equals happiness."
- Aleida S.
Users spent 438,000 hours reading 3,800 locally created guides
"The best place on the internet to find out what's going on all over the city."
- Dan R.
In 2018 alone, we helped our audience discover over half a million things to do.
What are you doing tonight? 

Give us a shout
Whether you want to work with us, party with us or maybe you just want to say hi, fill out the form and we'll get back to you.