DoStuff Answers "What are we going to DO tonight?" 170 Million Times A Year.
"Algorithms can't tell you what to do tonight. You need a local who knows the scene."
- Tech Crunch
We're in 21 cities.
Driving $3.4 billion in live entertainment spending.
Averaging 2.5 million monthly website visits and 23 million monthly social impressions.
Connecting daily with 1.5 million email subscribers.
We work with badass brands.
We work with badass brands.

DoStuff's talented local teams identify unique event ideas and special venues that are incredibly relevant to each market. DoStuff consistently works with us to achieve the objectives of each program - ensuring local influencers attend unique events that align with the brand's messaging. - Hope Helton, Korbel California Champagne
We develop partnerships with some of the biggest names in music.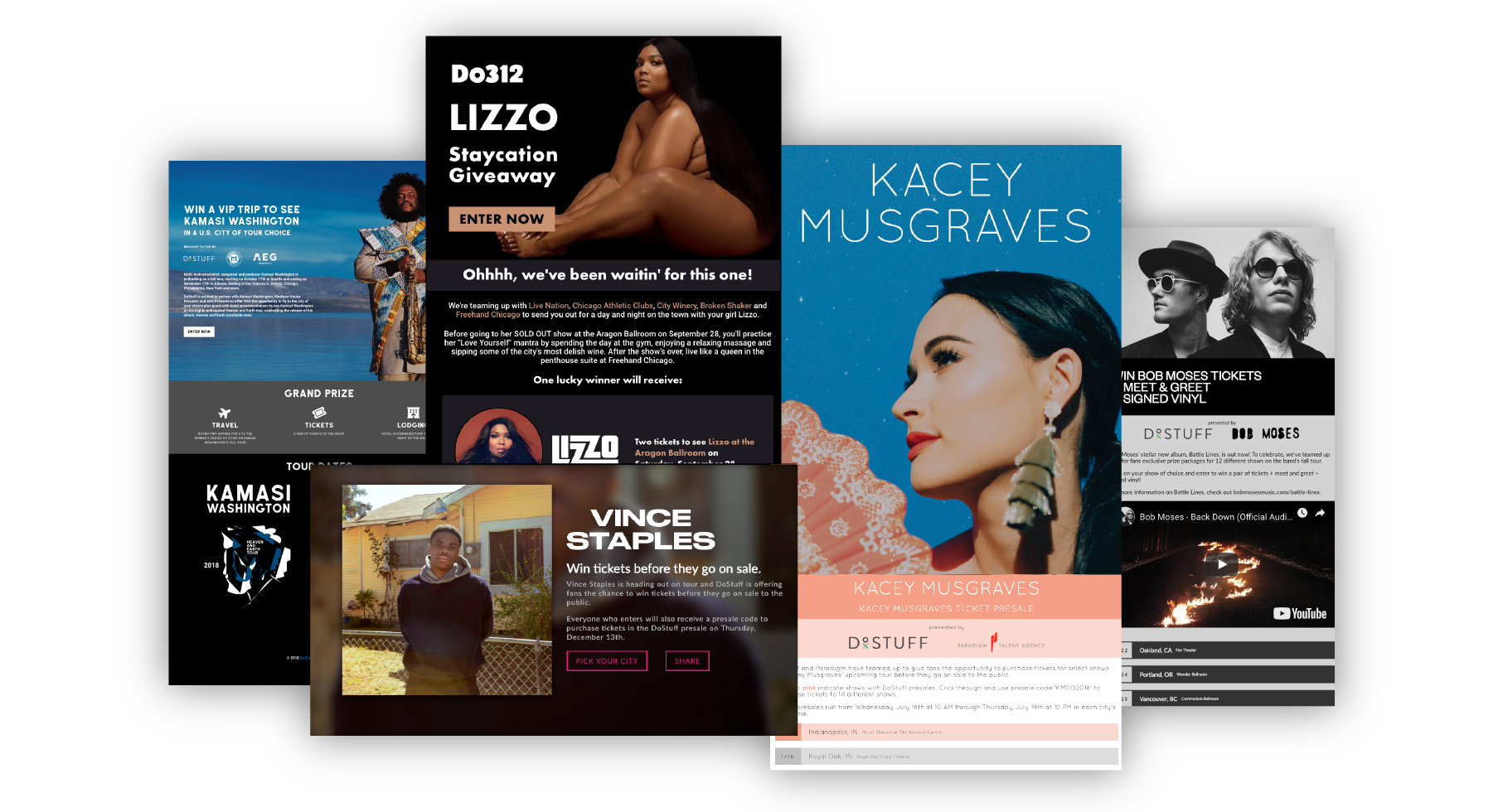 And we know how to throw one hell of a party... EVERY. DAMN. TIME.
"You guys rock and take care of true concert goers."
- Hector G.
"Do312 in my mind equals happiness."
- Aleida S.
"The best place on the internet to find out what's going on all over the city."
- Dan R.
What are you doing tonight? 

brb... We're out doing stuff.
DROP US A LINE!