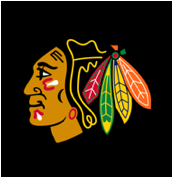 Chicago Blackhawks • Staycation Giveaway
Our Role
Giveaway curation
Custom Sweepstakes Landing Page
Promotional Support
Campaign Objectives
Re-energize Blackhawks fans for the 2018 Hockey Season.
Build excitement throughout Chicago about the Blackhawks.
What We Did
The Chicago Blackhawks partnered to Do312 to build excitement for the 2018 Season, re-energize Blackhawk fans, and capture new fans in one swing. Utilizing Do312's platform and relationships, together they were able to put a sweepstakes package that included: Blackhawk Tickets, Helicopter Ride, and Dinner to create the ultimate staycation giveaway.
Custom Giveaway Page
This isn't just a normal giveaway, this the Chicago Blackhawks Ultimate Staycation. We created a custom branded sweepstakes page that cleared all the noise and focused on the Blackhawks and our supporting partners.
Social Media & Email
Throughout the campaign, we kept the Chicago Blackhawks top of mind with our local audience by leveraging our media platforms and social outlets.
WORK WITH US
Whether you want to work with us on telling your brand's story in our cities or you just want to say hi, please fill out this form and it will reach the appropriate person at DoStuff. We'll get back to you shortly!