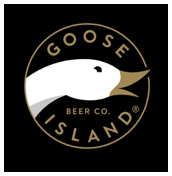 Goose Island Brewing Co. • 312 Week
Campaign Objectives
Leverage an ongoing music series to reaffirm Goose Island's place as the go-to beer within the greater Chicago music scene
Provide local sales team with actionable and incremental opportunities to push Goose Island agenda on premise
What We Did
Responsible for Series awareness & individual event promotion, ticket giveaways, and data capture within Chicago entertainment scenes
Endorsements through custom content and social messaging to encourage affinity and trial of Goose Island at music events in Chicago
Development and ongoing maintenance of Branded content hub and unique event pages hosting series content
Content capture on-site at select events
$100,000
Goose Island Beer purchased
2,700
Hours spent on Branded Content
9,000+
Total Attendance across 18 activations
Branded Content
Celebrating great establishments in Chicago. For a full week leading up to 312 Day, all in one place.
Social Media
We leveraged our Do312 voice to endorse and promote our 18 events happening around the city.
WORK WITH US
Whether you want to work with us on telling your brand's story in our cities or you just want to say hi, please fill out this form and it will reach the appropriate person at DoStuff. We'll get back to you shortly!