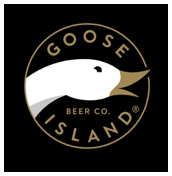 Goose Island Brewing Co. • 312 Week
Our Role
Content curation that helped build awareness of Goose Island's 312 Day, and 312week.
Event Promotion that drove locals out to events throughout the week leading up to 312 Day.
Custom event curation and production throughout 312week to help increase trial of Goose Island's flagship brews.
Campaign Objectives
To provide increase awareness of Goose Island's 312 Day celebration through a week of Customized Chicago-centric experiences.

Drive volume of flagship brands brewed by Goose Island Brewing.
What We Did
The Chicago classic beer, Goose Island, created their own made up holiday, 312 Day for all beer fans to celebrate.
Together, Do312, Dentsu and Goose Island Brewery produced a week-long campaign consisting of over 18 activations throughout iconic Chicago locations to generate awareness to their new found holiday. Our local team crafted a digital footprint that included a custom microsite housing all information about 312 Week. Consumers created a stronger bond with the 312 brand. Celebrating the city, the people of Chicago, and a made-up holiday with some great beer!
$100,000
Goose Island Beer purchased
2,700
Hours spent on Branded Content
9,000+
Total Attendance across 18 activations
Branded Content
Celebrating great establishments in Chicago. For a full week leading up to 312 Day, all in one place.
Social Media
We leveraged our Do312 voice to endorse and promote our 18 events happening around the city.
WORK WITH US
Whether you want to work with us on telling your brand's story in our cities or you just want to say hi, please fill out this form and it will reach the appropriate person at DoStuff. We'll get back to you shortly!