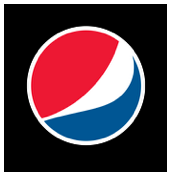 Pepsi Fire • Summer Guide
Target Markets: Austin, Chicago, Los Angeles, New York City, and San Francisco
Our Role
Content development and distribution supporting new Pepsi Fire
Campaign Objectives
Align Pepsi fire around summer in key markets.
Authentically integrate Pepsi Fire into local summer initiatives.
Increase awareness & consideration around Pepsi Fire
What We Did
Summer is one of the most anticipated time of year. Pepsi celebrated it with a limited-edition soda with a cinnamon kick. They wanted DoStuff to raise awareness of the drink and make it synonymous with the best summer had to offer in 5 markets.
DoStuff worked with Pepsi from June - August to integrate Pepsi Fire into our Summer Guides in Austin, Chicago, Los Angeles, New York City, and San Francisco. A combination of pages on our websites, app & social video - resulting in greater brand awareness and association with all the cool things happening during the Summer.
750,000
Minutes Spent on Sponsored Content
Branded Content
We integrated the limited edition beverage naturally into our high-traffic Summer Guides across 5 cities. Heavily distributed through a combination of display, social, and email.
WORK WITH US
Whether you want to work with us on telling your brand's story in our cities or you just want to say hi, please fill out this form and it will reach the appropriate person at DoStuff. We'll get back to you shortly!