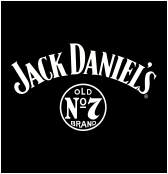 Jack Daniel's • Seven City Partnerships
Target Markets: Austin, Boston, Chicago, Indianapolis, Los Angeles, New York City, and San Francisco,
Our Role
Event curation to drive local scene awareness.
Push Volume at key accounts.
Campaign Objectives
Grow local affinity with Music Fans in target markets.
What We Did
DoStuff, Brown-Forman, and Jack Daniel's 2017 partnership focused on content driven to excite music fans across all genres, produce localized events to drive awareness in the scene, and push volume at key accounts, and support of other local initiatives in each target city.
DoStuff & Jack Daniel's kept the brand at the forefront of all things music and cool. Local initiatives were amplified utilizing our scene relationships, and our voice. Together, we made this campaign truly authentic at every pour.
16 Branded Music Experiences
Branded Content
To extend the local affinity with our audience, we created custom branded micro-sites that highlighted the best of the city. Keeping Jack Daniel's brand top of mind at every click.
WORK WITH US
Whether you want to work with us on telling your brand's story in our cities or you just want to say hi, please fill out this form and it will reach the appropriate person at DoStuff. We'll get back to you shortly!