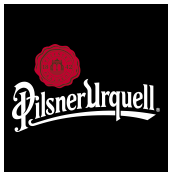 Pilsner Urquell • Brewmaster Documentary Premiere
Target Markets : San Francisco
Our Role
Event production, curation and production to support the pre-premiere film.
Content curation and distribution of Golden Hour guide.
Our Objectives
Assist Pilsner Urquell on the pre-premiere of their new documentary.
Celebrate Pilsner Urquell 175th year of brewing the golden suds.
What We Did
Celebrating 175 years, Pilsner Urquell set out to tell the story of craft beer and how Pilsner's legacy set the stage for modern craft beer through the release of a Documentary about the subject, title 'Brewmaster.'
To celebrate the premiere screening of the film, and to extend the celebration throughout the city - DoStuff planned a film release party, and editorial series to make waves in the golden city.
The sold-out 300 seat Alamo Drafthouse poured exclusive beer freighted directly from the Czech brewery, featured a Q&A from documentary subjects, and hosted an after-party filled with 'golden circus models' making their way through the crowded event space.
To support the release, DoTheBay published a 'Golden Hour Guide' to the bay area, highlighting the best spots to watch the sun go down with a golden pilsner beer.
1.4 Million
Emails sent with Pilsner Featured
Branded Content
Keeping the Pilsner Urquell brand top of mind before and after the campaign, we built out custom branded content that featured the golden brew.
Social Media
Driving awareness to our event and content pieces, we leveraged our media channels to build a stronger affinity with the Pilsner Urquell brand.
WORK WITH US
Whether you want to work with us on telling your brand's story in our cities or you just want to say hi, please fill out this form and it will reach the appropriate person at DoStuff. We'll get back to you shortly!