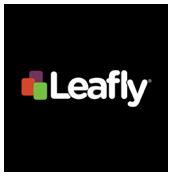 Leafly • 4/20 Comedy Tour
Target Markets: Los Angeles, San Francisco, and Seattle
Our Role
Event curation, production and promotion
Campaign Objectives
Acquire new app downloads, and users
Brand awareness of Leafly, and align brand along 4/20 brands.
What We Did
In celebration of the cannibas holiday, 4/20, Leafly, Do206, DoTheBay and DoLA put on an epic comedy shows hosted by Damon Wayans Jr, Pete Holmes and Nikki Glasser.
Knowing our audience like to go out, especially on 4/20, DoStuff kept Leafly top of mind in a few different ways through experiences in each city, drawing crowds that stretched down the block.
We extended the reach of Leafly's brand by promoting each event with branded content, custom event page, and social media endorsements. We garnered overwhelming numbers accomplishing our goal and more for Leafly.
15
Hours spent with Leafly content
2,000+
Attendees at Leafly branded experiences
Branded Content
We featured Leafly with branded content that featured an in-depth interview with 4/20 comedians. We also built out a branded events page for all 4/20 comedy shows.
WORK WITH US
Whether you want to work with us on telling your brand's story in our cities or you just want to say hi, please fill out this form and it will reach the appropriate person at DoStuff. We'll get back to you shortly!