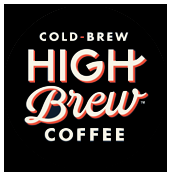 High Brew Coffee • Festie with your Bestie
What We Did
It's easy to get swallowed up as a small supporting sponsor of a major festival. Do512 crafted a plan. To turn a standard ticket giveaway into something better for friends. 'Festie with your Bestie' became the premier giveaway locals wanted to win. Given a chance to fly their bestie in for a good time, thanks to High Brew Coffee.
Extend their festival presence beyond the gates
Support the community of music lover's that weren't lucky enough to get tickets
Generate awareness to fest-goers that High Brew will be there to pick you up when the long festival days get tough.
Branded Content
Extending their High Brew Coffee's festival sponsorship, we developed a splash page to help build the affinity of the High Brew brand and our audience.
"I like the flavor options"
"Wish you could buy this in bottles!"
"I love high brew :)"
"You guys have the best coffee"
"Literally had 7 high brews this weekend. Thanks for keeping me "doing"."
"Im a coffee addict and this has been my latest go-to coffee beverage."
WORK WITH US
Whether you want to work with us on telling your brand's story in our cities or you just want to say hi, please fill out this form and it will reach the appropriate person at DoStuff. We'll get back to you shortly!