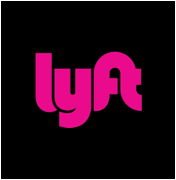 Lyft • You Drink, We'll Drive Campaign
Our Role
'Seed' Lyft codes within high-ranking ticket-giveaways in Chicago for winners and non-winners.
Deliver a strategic multi-channel promotional support package to raise brand awareness for Lyft.
Campaign Objectives
Drive Lyft redemption codes and app usage.
Align with the best things happening in the city.
What We Did
DoStuff & Do312 worked with Lyft to 'seed' redemption codes within Do312's highest-ranking ticket giveaways for Chance the Rapper, Travis Scott, and many more. Winners from each giveaway received a $25 Lyft code from Do312! For non-winners, a geo-targeted 20% Off Lyft discount code was issued assuring fans made it to and from the concerts safely. Do312 increased Lyft's app usage while aligned Lyft with some of the best things happening in the city.
Branded Event Page
Do312 seeded Lyft codes for select shows that were featured on Lyft's custom branded page. Once a user "entered to win", they received a $25 Off Code or a 20% discount code on roundtrip Lyft rides to the show.
Multi-Channel Promotional Support
WORK WITH US
Whether you want to work with us on telling your brand's story in our cities or you just want to say hi, please fill out this form and it will reach the appropriate person at DoStuff. We'll get back to you shortly!