Bud Light Lollapalooza Aftershows Listings
Challenge
Bud Light wanted to extend its sponsorship of Lollapalooza beyond the festival itself, and to increase brand engagement among fans.
Solution
DoStuff worked with the festival's promoter to become the official home for aftershow listings. We created a custom piece of sponsored content where Bud Light could showcase its association with Lollapalooza and provide fans with opportunities to win tickets to all 50 aftershows.
Results
500,000 visits to Lollapalooza aftershows content
Over 40,000 people entered to win tickets to Lollapalooza aftershows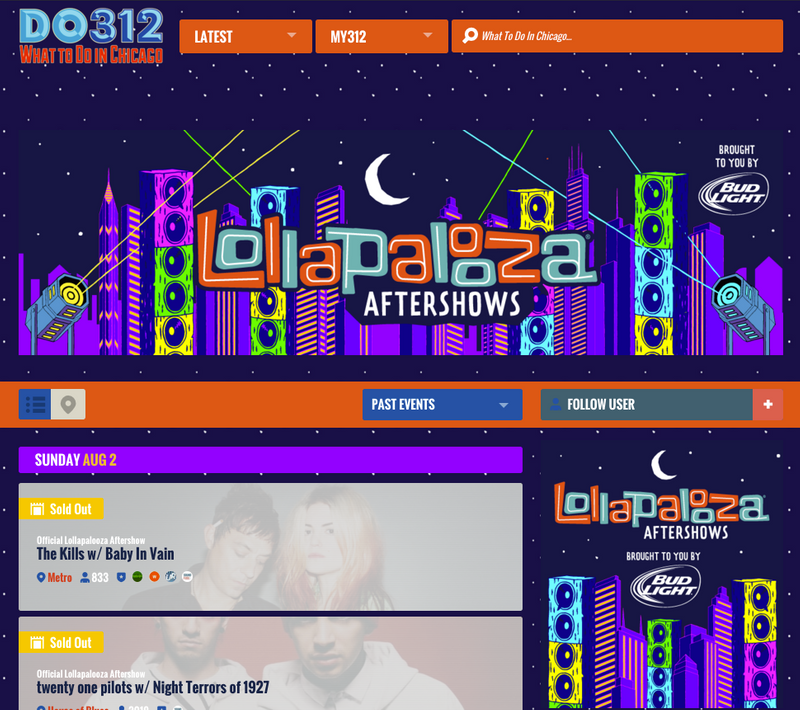 WORK WITH US
Whether you want to work with us on telling your brand's story in our cities or you just want to say hi, please fill out this form and it will reach the appropriate person at DoStuff. We'll get back to you shortly!